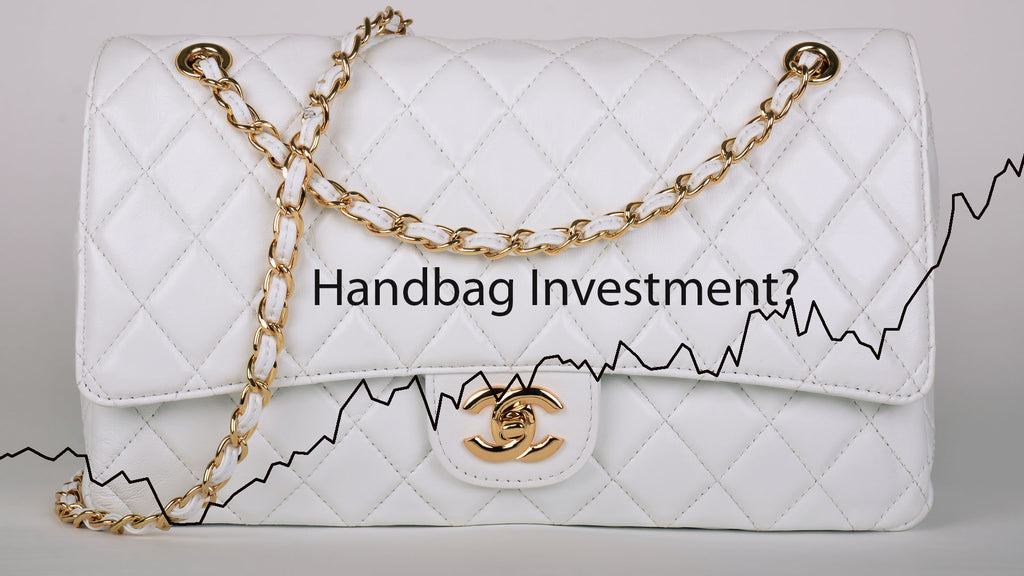 Handbag Investing-The Whole Truth
Posted by : David Brewer /
"The Hermés Birkin is predicted to double in value in 10 years" claims the fashion blogs. "It's value has gone up 500% in the last 35 years". 
Is the Hermés Birkin the best handbag investment out there? We honestly don't know.
You do have to be on a VIP list to get one, they are considered the best, and on top all of that-this Himalayan Crocodile model did sell for $379,000 at auction. 
Now we wouldn't get too excited about the value going up 500% in the last 35 years since the price of many things have done that and more. Gas was .36 cents back then and now it's $3.60. Inflation has a way of floating prices of everything upward. 
What about Chanel? They recently raised the prices on their iconic 2.55 flap handbag. The original Flap bag sold in 1955 for $220. Today that bag would be $5300, FAR outpacing inflation.
Would it be smart to get one before the prices increase more? Maybe, but it might be worthwhile to considering a pre-owned one instead. To give you an idea jump over to ebay, type in "chanel medium flap 2017". Then click SOLD on the left column and you'll see sales like this...
We are sure the owner didn't think that medium flap was a good investment. She took  a 31% loss! (using the old $4900 price)  That isn't even taking into consideration selling fees, shipping, and the taxes she likely paid.
So it might not have been a good investment for the seller but what about the buyer? We think yes. 
How would you know it isn't fake? There are many sites that can authentic via pictures and companies like ours that use the Entrupy device to check the materials via state of the art technology. 
So let's move on to the third most iconic designer brand, Louis Vuitton. While we don't really see the bags increasing in price we do notice they are the fastest sellers we have. Why? 
1. They never discount new bags.

2. They are made so well they will literally last a lifetime. 

3. It is probably the most recognized designer brand in the world.

4. They destroy all their unsold stock (ok, we don't know this for sure but it seems to make sense)
Again we would argue that you aren't likely to make money buying a new Louis Vuitton bag but that may not be your motivation. If it is, then our bets are still with the pre-owned market. Yes, we know it's convenient for us to say that, which naturally leads to this...
Here is a great example of a potential Louis Vuitton handbag investment. 
This gorgeous Louis Vuitton, limited edition, Ostrich Alma BB is currently for sale at Posh Pawn. We figure you made it this far so we might as well pitch you on one of our bags.
 It was purchased last year for $7400 plus tax. It is in perfect condition. At close to half off the retail price you might actually have a winner in this one. Maybe. 
Do we have any actual investment advice to give.
Yes. Buy the bag (preferably from us:) that you love  and makes you feel good. This is supposed to be fun, not finance! 
Ps. The chart overlaid on the white Chanel flap is the actual stock price of LVMH, the parent company of Louis Vuitton. Looks like the best investment might be the designers themselves.