About
"Why fit in when you were born to stand out?"
-Dr. Seuss
Our Story
Prior to opening Posh Pawn we founded, grew, and sold several successful businesses. When we went looking for our next venture we wanted to do something where we could apply our experience to bring a fresh new method to an industry. Posh Pawn is our attempt to raise the bar and give the customers of this 2000 year old industry more respect and service then typically found in most pawn shops.

We know better then most how difficult cash flow can be for many businesses. Our goal is to help smooth the bumps and offer creative solutions as well as understanding about their needs.
- -
Meet the Founders
David
With a love for business, David has started several successful businesses beginning with a five store manufactured home dealership franchise. When this was sold to a public company David purchased a sport fishing boat in Miami, drove it 3,000 miles through the Panama Canal to Manual Antonio, Costa Rica. There he and Paola started a sport fishing/vacation rental business. From there came another manufacture home dealership, a motorcycle parts company, a walnut orchard, and now a thriving upscale pawn shop.

During this time he has travelled to over 50 countries and participated with Paola in several charitable projects in Argentina and Africa. He holds an instrument rated, private pilots license and is always eager to talk planes or business.


Paola
Paola's career started as a Technical Director for Univision and later at ABC in Los Angeles. Also an entrepreneur, she started a website development company during the early days of the internet. After meeting David and moving to Costa Rica together they have co-owned and managed all the businesses together. Her warm, endearing personality have been a key to their many business successes.

Paola says this is by far the most enjoyable business she has been involved with and they hope to grow it to it's fullest potential.
Pugsie was born for the pawn shop business. His loves include handbags and food. Especially the food part. He has been featured on several handbag calendars and is a regular on our instagram page. When not modeling or eating he can be found sleeping in the store most days. As you can see he speaks many languages.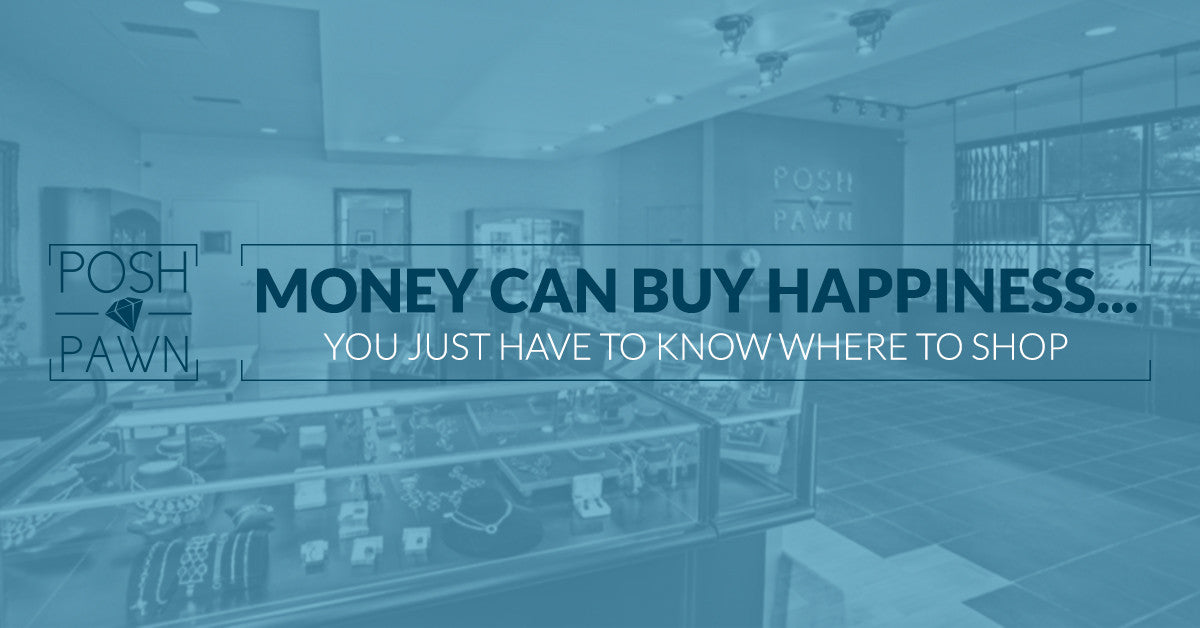 Our vast expertise with luxury watches, diamonds, handbags, and jewelry mean we can get your loan processed within minutes.
Our luxury goods beckon you.
" Amazing service, David is a straight forward and honest guy. He took his time and gave me an excellent price. Highly recommended. Hands down best pawn shop Ive ever been to. "
" Fantastic place. Very professional and thorough. The staff is always helpful and friendly. Their pawn/loan system is the best and very easy to understand and deal with their terms. Great place to buy at also, beautiful merchandise. "
" Not your typical pawn shop in San Diego! Truly this place offers AMAZING jewelry at reasonable prices in a upscale and clean environment. The owners, David and Paola are the friendliest owners and are very knowledgeable with every item in their store. Plus, they also employ excellent staff that make you feel relaxed and give the best customer service. It only takes one visit to this gem of a pawn shop to make you feel hooked on the beautiful and unique jewelry they have that you'll want to become a regular customer! "