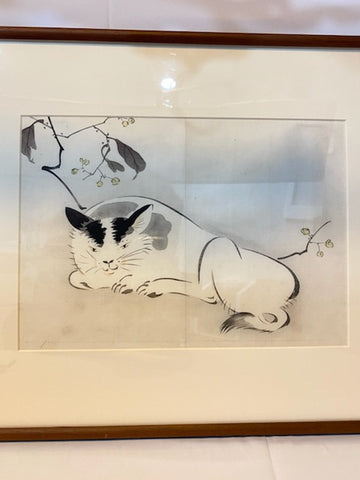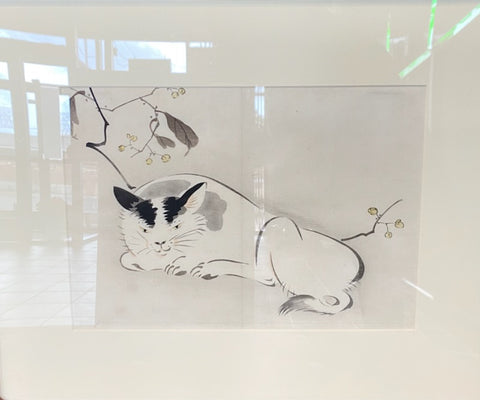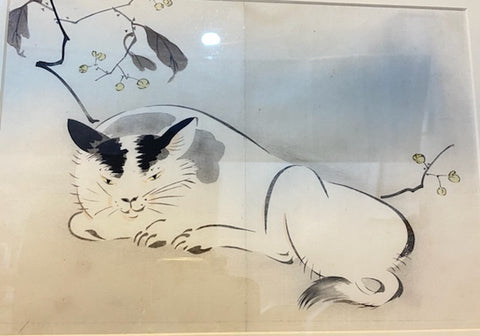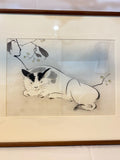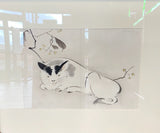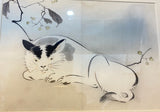 Vintage Japanese Bobtail Cat Framed Woodblock Print
Japanese Bobtail Cat on a Japanese Blossom Tree
Woodblock Print:
Woodblock printing is a technique for printing text, images or patterns used throughout East Asia and originating in China. Woodblock printing works by carving words or pictures on a large block of wood. Once carved ink is then spread across the block and then sheets of paper are pressed against it. Around 650 AD Chinese began printing on paper using wooden blocks. 
*Wood Vaneer & Glass Picture Frame with Picture Frame Wire in the Back 
*Measurements 20.5 X17" 
*Artist Unknown